We are the technology and quality leader in packaging machines and complete systems for packaging chocolate, chewing gum, and confectionery. And we have been since 1919. With considerable success. From our very beginnings, we have been producing innovative, flexible, and economical system solutions – including all-round service available worldwide. From the idea to engineering, construction, and commissioning, to training and spare parts supplies. We provide full solutions for the entire life cycle of a system. Because we want our packaging solutions to drive your success.

Fold wraps, flow packs, primary or end-of-line packaging, singles or multipacks, stacked, shingled, wrapped, folded, or rolled. Our packaging solutions are as unique as your product. Excellent product protection, high performance, format flexibility, and top packaging quality are not optional – they're our lifeblood.
After all, the best products in the world are worth it. And then your chocolate, cookies, chewing gum, and similar products are guaranteed to make a big impact.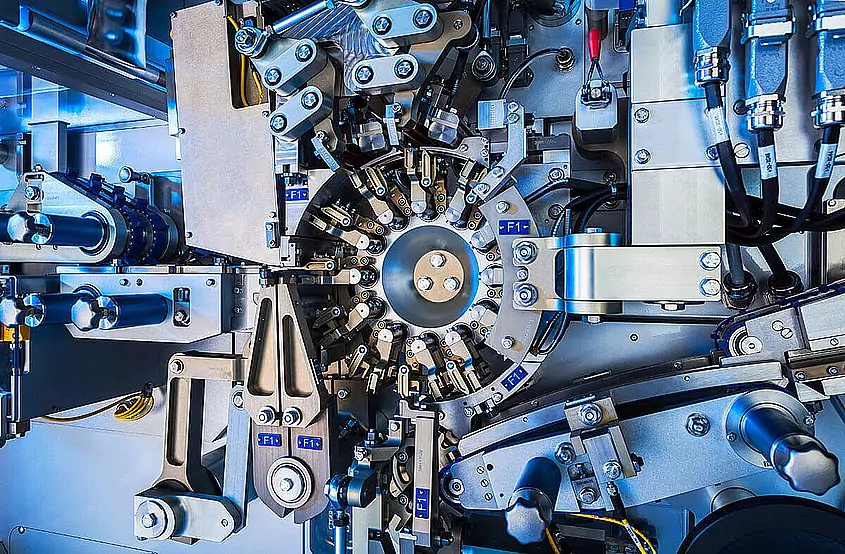 We love packaging machines
We have a particular soft spot for chewing gum, chocolate bars, cookies, and confectionery. And because that's the case, we develop and manufacture packaging machines and complete packaging systems. So you can be sure that your product is ideally packaged. Full service is also guaranteed. No matter what you need: flexible, innovative, globally available, and always in close cooperation with customers and manufacturers. This is how we ensure joint success. And that makes us leaders – worldwide.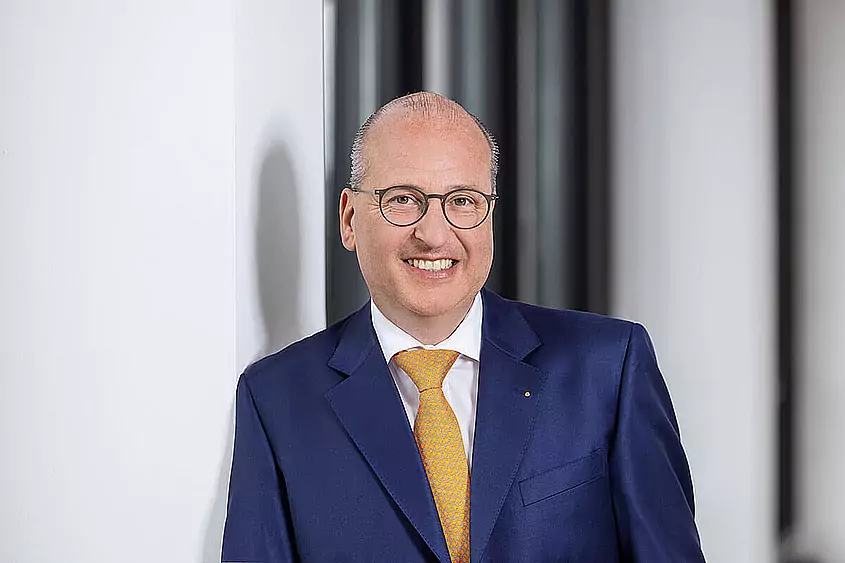 For us, everything revolves around your specific ideas and needs. That's why we work with you to deliver them quickly and flexibly. So that you grow with your ideas. And wow your customers with perfect packaging:
"LoeschPack is a byword for innovative engineering and world-class packaging machines. Our customers' specific needs are what we measure ourselves by: we develop custom solutions to make your company even more successful."
Olaf Piepenbrock, Managing Partner

The products output by our packaging machines have been admired since 1919 – everywhere in the world. But that's not all there is to know about LoeschPack. Did you know, for example, that
LoeschPack exports around 85 percent of its products?
there is a product packaged by us on almost every confectionery shelf in the world?
our most remote packaging system is located in Wellington, New Zealand?
the daily packaging output of one of our GW systems is enough to supply almost every person in Berlin with chewing gum every day?
all the chewing gum sticks that one of our GW systems packs in a year would reach once around the world if you placed them end to end?
Service and industry – these are the core competencies of the Piepenbrock Group. As a building services contractor, Piepenbrock offers a wide range of services, from facility management to cleaning, maintenance, and security. And with Hastamat and Planol​​​​​​​, two further subsidiaries are successfully active in the industrial sector alongside LoeschPack.
With innovative and flexible packaging solutions, Hastamat sets standards for food and non-food products. No matter whether they need to be weighed, measured out, counted and sorted, or filled and sealed.
Efficient and sustainable cleaning chemicals for the care and maintenance of buildings and facilities are produced by Planol​​​​​​​ – for specialist wholesalers, bulk buyers, and resellers.
All four companies work closely together. This creates valuable synergy – to the benefit of customers.