FHW-S Horizontal flow wrap machine
Tablets and bars packed quickly
High speed and efficiency – this is what marks out our further developed FHW-S horizontal flow wrap machine. It packs chocolates, bars, and both tablet and bar-shaped food and non-food products at very high speeds. Up to 2,100 products per minute – at film speeds of up to 205 meters per minute. Always safely, always precisely. Not least thanks to its innovative feeding system. It can handle pre-packed and unpacked, single, and pre-grouped products. And ensures maximum flexibility. In the format range and in the packaging material. And in the pack style: single packs or multipacks, taut or loose, with or without gusset fold, grooved longitudinally or crosswise, with a zigzag or straight cut – all this is no problem for the FHW-S. Just like meeting the highest demands: Yours.
Particular benefits:
Developed for three-shift operation
A wide variety of pack styles and format ranges
Packaging material flexibility: handles plastic and paper-backed wrappers as well as laminates
Changeover from plastic to paper at the touch of a button
High film speeds
Product-specific high-performance feeding
"When machines are smart, we achieve the highest possible performance. And when packaging materials can be switched easily and without major format changeovers, we achieve maximum flexibility – as is the case with the FHW-S."

David Bankmann

Product Manager at LoeschPack
Solution for your products
Performance and efficiency
Our FHW-S packs your products more successfully:
only short format changeover times required
very flexible in packaging design
guarantees top hygienic and ergonomic standards: low and time-saving cleaning and service
all working areas very accessible – for operation, cleaning, and maintenance
great format and packaging material flexibility
space-saving modular design
easy and user-friendly operation with easyMI
high degree of efficiency thanks to auto-splice as standard
ideal system component in a line combination with upstream and downstream machines – optimum integration of buffering system, feeder, secondary packaging, and end-of-line packaging
Have any questions about our solutions?
Find out local representative
Your central contact
Loesch Verpackungstechnik
GmbH + Co. KG
Mr. Thomas Czioska
Director Sales and Marketing
Tel.: +49 9545 449-0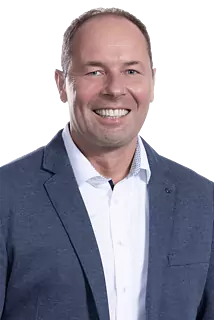 Only the best for you
Perfect service – at all times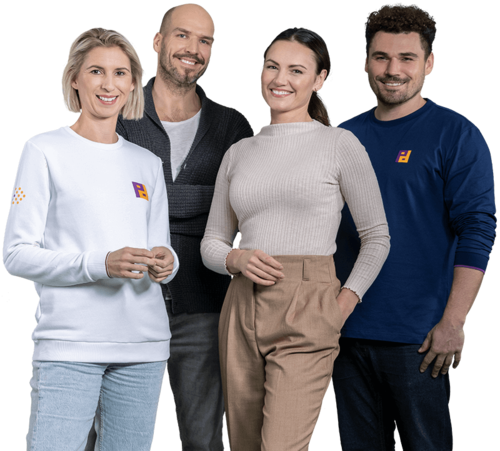 Worldwide. Around the clock. On duty for you – our service team. After all, we want you to be satisfied. And able to package your products even more successfully. That's why we won't just offer any old support – but the very best. Guaranteed.
Find out more about our customer care.

Packaging lines as desired
End-to end solutions
Efficient performance, innovative system solutions, and gentle product handling are our top priorities. That's why we tailor our packaging lines to your needs. For the perfect interplay of all machines – and the best results. And to ensure that this remains the case, we are continuously evolving. Find out more about what we can do together – in the practical examples of our packaging systems.
Haven't found what you're looking for?
Straight to the right solution for your product