Packaging solutions for pharma
Effectively packaged
For pain, prevention, or healing: medicine must work. Properly and lastingly. So it needs to be in the best possible condition. What helps: our packaging machines and systems, which we design individually for your solid pharmaceutical products. In a hygienic design and with gentle product handling. And top production and process quality. Always new and always together with you – for the optimum pharma packaging.
The result? Your packaging meets the particular needs and requirements of the pharmaceutical industry at all times. For molded and engraved tablets and other medicines as well as for the further processing of blisters.
From primary to final packaging, we develop the ideal packaging for your pharmaceutical products. And thus boost your efficiency. With deep expertise, modern, flexible ideas, and coordinated system solutions. For a wide variety of packaging approaches. Versatile fold wraps, for example. Or with a tamper-evident seal. Or with integrated package inserts.
You too can create added value – for yourself and your customers with our pharma packaging machines. Get in touch directly to find out more.

Straight to the right solution for your product
Our systems for the packaging process of your pharmaproducts
Innovative, needs-based packaging for your pharma products and medicines. Our machines and systems make it possible. Because they're custom-tailored to the needs and requirements of your products. So you get the right solution for every step in the packaging process – and it's not just the medicine that works.
Systems for packaging your pharmaceutical products
Our horizontal flow wrap machines and fold wrapping machines pack tablets, blisters, and other drugs and medicines extremely gently. In hermetically sealed rolls or carton, depending on the product. And with package inserts. With maximum flexibility, hygienic standards, and the highest process quality. For perfect medical packaging.
RPM

With its wrapping head, the RPM fold wrapping machine processes small products of all kinds: round, molded, and coated. Gently in single packs or multipacks.

Compact fold wrapping machine for roll packs

Particular benefits:

Vibratory feeding that is gentle on the product
Optimized footprint for minimized space requirements
Special designs for unusual product shapes and characteristics
Second wrapping material possible for band
Quick and easy format changeover for other pack contents
RPM-S

The RPM-S automatic fold wrapping machine packs round and tablet-shaped products in hermetically sealed rolls in a particularly gentle way. – Unique worldwide.

Automatic fold wrapping machine for roll packs

Particular benefits:

Extremely gentle product handling: vibratory feeding, reduced touch points, sealing only film against film
High format and pack style flexibility
Tightly sealed roll packs
Highest speeds
Cartoning machines for your pharmaceutical products
Our cartoning machines flexibly pack blister packs for medicines and tablets as well as roll-shaped pharmaceutical products into suitable folding boxes. They can be open or closed. Upright, in layers, or shingled. Whether they're accumulable or not, Our systems always pack your pharmaceuticals the way you want them – and always at the highest speeds.
CML

Thanks to a special feeding system, the CML packaging machine cartons pre-packed products at high speeds. Always accurately, in mixed packs and multipacks.

Cartoner machine for single packs and multipacks in cardboard envelope label

Particular benefits:

Mixed packs possible thanks to special feeding devices
Single-row and double-row packs
Excellent format, pack style, and product flexibility
Various folding and closing options
CMT

The flexible and powerful CMT cartoningmachine can handle a wide variety of pack formations and layouts – at the extremely impressive speed of up to 1,000 products per minute.

Top-loading cartoning machine for bars, tablets, cookies, and confectionery.

Particular benefits:

High overall equipment effectiveness
Open and closed display cartons
Quick and easy format changeovers, vertical startup
Different layouts and pack formations possible
CMW

A novelty on the packaging market, the CMW carton folding machine fills primary-packed chocolate bars in the wrap-around process at high speeds.

Display cartoning machine for bar packaging

Particular benefits:

Large blank magazine
Also available as a module to complement existing primary packaging machines
Right-hand or left-hand configuration possible
Maximum product protection with maximum performance
Banderole and overwrapping machines
Our banderole and overwrapping machines handle your pharma products reliably, quickly, and efficiently. So that your drugs, medicines, and tablets are always optimally packaged: hermetically sealed and particularly gentle on the product.
LCM

The LCM cellophane wrapping machine wraps cookies, wafers, chocolates, and other food and non-food items. In full wrap and with a tear thread.

Cellophane wrapping machine for single and multipacks.

Particular benefits:

Second wrapping material possible for band
Tight, hermetically sealed packs
Multipacks can be produced
Easy to open the packs thanks to tear thread with pull tab
LCM-B

The LCM-B banderole machine reliably wraps pre-packed products in paper, cardboard, or film. Fully automatically and with a large format range.

Banderole machine for pre-packed products

Particular benefits:

Large format range available
Multipacks can be produced
Improved appearance at the point of sale
High speeds of up to 300 products a minute
Have any questions about our solutions?
Find out local representative
Your central contact
Loesch Verpackungstechnik
GmbH + Co. KG
Mr. Thomas Czioska
Director Sales and Marketing
Tel.: +49 9545 449-0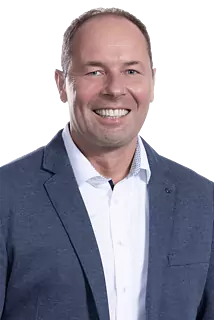 Not just pharmaceuticals? Pack other products with our packaging systems, such as
Packaging lines as desired
End-to end solutions
Efficient performance, innovative system solutions, and gentle product handling are our top priorities. That's why we tailor our packaging lines to your needs. For the perfect interplay of all machines – and the best results. And to ensure that this remains the case, we are continuously evolving. Find out more about what we can do together – in the practical examples of our packaging systems.