Horizontal flow wrap machines
Ready for anything
Our horizontal flow wrap machines package your products at breathtaking speeds. In heat or cold-sealing film, hermetically sealed, and with different end fin types. Thanks to a high-performance feeding device, confectionery and both food and non-food products are bagged the fastest – regardless of whether they are unpacked, pre-packed, or in multipacks.
As an experienced manufacturer of flow wrapping machines, we develop the right solution for your product. Get in touch now.
Set new standards with our F series flow wrapping machines. The high-performance platforms always package your product with consideration for the circumstances. Their sophisticated sensor technology, innovative control architecture, and self-regulating sealing technology enable fully automatic parameter adjustments. During ongoing operation. From product infeed to product discharge. The horizontal form fill and seal machines thus compensate for fluctuating environmental influences just as effortlessly as they do for changes in speed during the packaging process. For fewer rejects and more efficiency.
FGT

The FGT high-performance horizontal form, fill and seal machine is used for secondary packaging of chewing gum - and impresses with high outputs, packaging up to 800 products per minute.

Horizontal flow wrapping machine for packing chewing gum.

Particular benefits:

Intelligent sealing technology reduces rejects during speed changes (stops/start-ups)
Maximum format flexibility with low packaging material costs
Various pack styles: lengthwise or crosswise grooved end fins, straight or zigzag cut
Ideal system component in a line combination with LoeschPack equipment
Space-saving, compact, and modular design
FHW-S

The FHW-S horizontal flow wrapping machine packages chocolates and bars, plus food and non-food products in tablet and bar form, safely and precisely. And extremely quickly.

High-performance flow wrapping machine for tablet and bar-shaped products

Particular benefits:

Developed for three-shift operation
A wide variety of pack styles and format ranges
Packaging material flexibility: handles plastic and paper-backed wrappers as well as laminates
Changeover from plastic to paper at the touch of a button
High film speeds
Product-specific high-performance feeding
For the highest performance, quality, and format flexibility, we design our horizontal flow wrapping systems based on your specific packaging needs. As a stand-alone machine or a large-scale system in combination with buffer, feeding, and cartoning systems. Compact, sustainable, ergonomic, and successful – because your product's worth it.
Discover the advantages of our horizontal flow wrapping machines:
Maximum availability thanks to extremely short format changeover times of less than 15 minutes
Reduced start-up issues, as all settings can be reproduced exactly
Sophisticated technologies ensure high efficiency and resistance to a wide range of environmental influences
Excellent system ergonomics make the equipment easily accessible and allow for toolless belt changes
Compact modular design enables optimal integration of the system components in the line combination
Have any questions about our solutions?
Find out local representative
Your central contact
Loesch Verpackungstechnik
GmbH + Co. KG
Mr. Thomas Czioska
Director Sales and Marketing
Tel.: +49 9545 449-0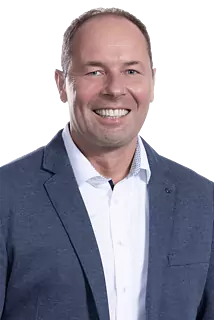 More than a packaging machine
Don't want flow packs for all your products? Find out more about our
Haven't found what you're looking for?
Straight to the right solution for your product