Buffering, feeding, and distribution systems
Everything flowing smoothly
To ensure that chocolates, cookies, wafers, and bars arrive at their packaging in an orderly fashion, maximum accuracy, precise controls, and gentle product handling are required. Especially with large throughput volumes, production peaks, and fluctuations in output. It's good to know that our buffering, feeding, and distribution systems are designed precisely for this.
With buffers, chicane conveyors, vibratory feeders, and individually tailored solutions, our machines harmonize and regulate the product flow. The result: smooth feeding and better overall line efficiency.
That's what you want for your feeding technology, buffer, or distribution system? Then get in touch now.
Our flexible FDB-series buffer, feeding, and distribution systems can do many things – but one above all: ensure that your production runs economically. For example, by efficiently feeding the other packaging machines downstream of molding and enrobing systems. In molds or in rows, intermittently or continuously. In all format and speed ranges. Everything runs smoothly – and fully automatically – for tablets, bars, and small or round products.
LOMATIC

As a flexible feeding and distribution system, the fully automatic LOMATIC feeds downstream packaging machines highly efficiently.

Feed and distribution system

Particular benefits:

Machine solution designed to meet specific customer requirements
Stations discharge in both directions
Minimized row and block offset
System can be scaled up as required at a later date – thanks to modular design
Open design for ideal accessibility
Direct integration of belt buffers possible
LOOP-GB

The LOOP-GB buffer system buffers a wide variety of products and discharges them in a regulated manner. Packaged or unpackaged.

Gondola storage system with buffer and product flow control

Particular benefits:

Toolless gondola and belt changes– large, variable format range
Vibration-reducing machine and software design – ideal system component for boosting line OEE
Intelligent high-performance feeding combined with gentle product handling
With our flexible and automatic feeding systems, we get your products in the right position. This is because they are designed to be adaptable to specific product requirements. For example, with any number of discharge stations, several standard widths, or by processing complete mold contents – with separation of rows – in the discharge stations. Hygienically and economically. Thanks to maximum availability. In addition, our buffer systems allow us to increase the efficiency of the entire production line and regulate the production flow.
Whether for a multilevel or gondola storage system, our LOOP buffer system is specially designed to meet the requirements of large-scale production lines for bars, chocolate, and other confectionery products.
Have any questions about our solutions?
Find out local representative
Your central contact
Loesch Verpackungstechnik
GmbH + Co. KG
Mr. Thomas Czioska
Director Sales and Marketing
Tel.: +49 9545 449-0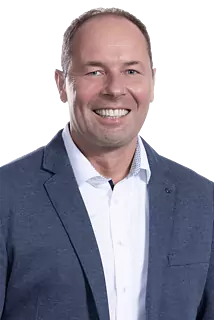 More than a packaging machine
Feeding, distributing, and buffering is just one step in the packaging process. We offer machines and systems for the entire process.
Haven't found what you're looking for?
Straight to the right solution for your product