Chocolat Frey packaging line example
Chocolat Frey and LoeschPack make a big impact with little Napolitains
Typically Swiss: tradition, reliability, pragmatism. The Matterhorn, precise timekeeping devices – and of course chocolate. That's the specialty at Chocolat Frey AG from Buchs in Aargau. Around 2,400 different articles. Frey is not only the largest Swiss manufacturer of sweet temptations; it's also an independent subsidiary of the Migros cooperative society. Since 1950. Ever since, the company has been making all the products that can be bought in Migros stores. Their Napolitains are in particularly strong demand internationally. That's why Frey has expanded its production. With our space-saving and efficient packaging solution for the "petit chocolat Suisse": after all, around 4,000 Napolitains have to be picked, packaged, and made ready for dispatch – per minute.
Short and sweet
16 hours of operations per day
Larger casting system means a new high-performance packaging system
Four LRM-S twin-lane fold wrapping machines plus buffer and conveying systems
4 x 1,050 Napolitains packed in coated OPP film per minute
Success with our packaging lines
"Other manufacturers were also in a position to offer the overall system performance we required. For the projected packaging system, however, LoeschPack needed considerably fewer packaging machines and thus less space than its market competitors. It simply offered better value for money."

Manfred Leuenberger

Technology Team Leader Confiserie Chocolat Frey
"Project planning, mechanical engineering, delivery, assembly, and start of production in such a short period of time is an outstanding achievement."

Manfred Leuenberger

Technology Team Leader Confiserie Chocolat Frey
Have any questions about our solutions?
Find out local representative
Your central contact
Loesch Verpackungstechnik
GmbH + Co. KG
Mr. Thomas Czioska
Director Sales and Marketing
Tel.: +49 9545 449-0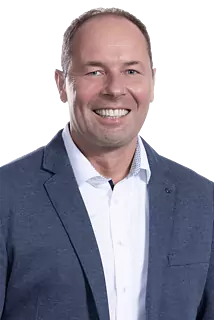 Only the best for you
Perfect service – at all times
Efficient performance, innovative system solutions, and gentle product handling are our top priorities. That's why we tailor our packaging lines to your needs. For the perfect interplay of all machines – and the best results. And to ensure that this remains the case, we are continuously evolving. Find out more about what we can do together – in the practical examples of our packaging systems.