Ceremony Gida packaging line example
Surge to the top with packaging equipment from Germany
Stick gum and tab gum in a wide range of flavors – with a wide range of packaging variants. Ceremony Gida is one of few manufacturers specializing in exactly this. And that's not the only thing that makes the South Anatolian company a respected brand in the chewing gum segment. When it comes to packaging its high-quality products, the chewing gum manufacturer also relies on our system solutions.
Short and sweet
Six packaging lines
G series primary fold wrapping machines
F series flow wrapping machines
CMC display cartoner
Success with our packaging lines
"All the lines package over 2,000 individual products per minute – this puts us at the top of the high-performance segment."

Mahmut Tören

CEO at Ceremony Gida
"From our viewpoint, LoeschPack builds the world's best systems in this segment. The technology, speed, product quality, machine handling, and after-sales service - we're completely satisfied."

Mahmut Tören

CEO at Ceremony Gida
Have any questions about our solutions?
Find out local representative
Your central contact
Loesch Verpackungstechnik
GmbH + Co. KG
Mr. Thomas Czioska
Director Sales and Marketing
Tel.: +49 9545 449-0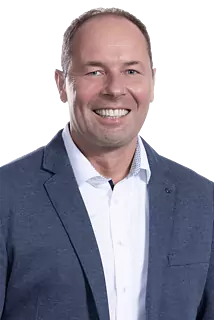 Only the best for you
Perfect service – at all times
Efficient performance, innovative system solutions, and gentle product handling are our top priorities. That's why we tailor our packaging lines to your needs. For the perfect interplay of all machines – and the best results. And to ensure that this remains the case, we are continuously evolving. Find out more about what we can do together – in the practical examples of our packaging systems.