Tab Gums: the best packaging for the best taste
For freshness on the go
Make every moment a pleasure – by optimally packaging your chewing gum tabs. Our machines and systems make it easy to do just that. Because they ensure maximum tightness and aroma protection. But that's not all: from the feeder to the display carton, the machines specially designed for tab gums gently and hygienically process your products – for a perfect taste experience every time.
Also want to offer more freshness and chewing pleasure? Then take a look at our chewing gum tab machines and get in touch with us directly.

Straight to the right solution for your product
Our systems for the packaging process of your tab gums
Flawless operations – at every single step in the packaging process. With our machines and systems, they're guaranteed. Because we always design them to meet the requirements and needs of your products. This means that chewing gum tabs can be packaged easily, efficiently, and reliably.
Systems for packaging your tab gums
Our fold wrapping machines and horizontal flow wrap machines are extremely flexible when it comes to packaging chewing gum tabs. They're highly efficient, too. This is because they handle them neatly, grouped in layers, and always geared to the specific product requirements. Format, consistency, and number of tabs – they're really very adaptable.
FGT

The FGT high-performance horizontal form, fill and seal machine is used for secondary packaging of chewing gum - and impresses with high outputs, packaging up to 800 products per minute.

Horizontal flow wrapping machine for packing chewing gum.

Particular benefits:

Intelligent sealing technology reduces rejects during speed changes (stops/start-ups)
Maximum format flexibility with low packaging material costs
Various pack styles: lengthwise or crosswise grooved end fins, straight or zigzag cut
Ideal system component in a line combination with LoeschPack equipment
Space-saving, compact, and modular design
GWT

As a modular fold wrapping machine with wrapping head, the GWT processes a wide variety of tab gum products. Flexibly and at the highest speeds.

Automatic fold wrapping machine for tab gum

Particular benefits:

Top performance and packaging quality for tab gum
Flexible processing of various chewing gum hardness degrees
Inline line configuration also possible
Manual or semi-automatic slab feeding devices, or fully automatic feeding with buffer in line combination (optional)
LRM-DUO

Fully automatically, the LRM-DUO fold wrapping machine processes primary packaged and pre-grouped chocolate and chewing gum products in cardboard and cellophane. Thanks to its compact design, it's also highly efficient.

Twin-station fold machine for chocolate and chewing gum

Particular benefits:

Packs both chocolate products and chewing gum
Performs cartoning and cellophane foldwrapping on a compact platform
Very flexible for different pack formations thanks to simple format changeover
Enables innovative multipacks
Cartoning systems for your chewing gum tabs
Whether they're accumulable or not, our cartoning machines pack open display cartons with your tab gums. Tidily and using the wrap-around method.
CMC

Both accumulable and non-accumulable products of all types are reliably filled into open displays by the CMC wrap-around cartoning machine

Modular wrap-around display cartoner

Particular benefits:

Great format flexibility and toolless format changeover
Available in 90-degree or inline version – Right-hand or left-hand configuration possible
Excellent hygienic and ergonomic standards thanks to front panel design
Maximum performance in the field of "wrap-around" display cartoners
CMT

The flexible and powerful CMT cartoningmachine can handle a wide variety of pack formations and layouts – at the extremely impressive speed of up to 1,000 products per minute.

Top-loading cartoning machine for bars, tablets, cookies, and confectionery.

Particular benefits:

High overall equipment effectiveness
Open and closed display cartons
Quick and easy format changeovers, vertical startup
Different layouts and pack formations possible
Banderole and overwrapping machines
Singly or pre-grouped: our banderole and overwrapping machines always wrap your chewing gum tablets tightly and reliably. For maximum packaging quality.
LCM

The LCM cellophane wrapping machine wraps cookies, wafers, chocolates, and other food and non-food items. In full wrap and with a tear thread.

Cellophane wrapping machine for single and multipacks.

Particular benefits:

Second wrapping material possible for band
Tight, hermetically sealed packs
Multipacks can be produced
Easy to open the packs thanks to tear thread with pull tab
LCM-B

The LCM-B banderole machine reliably wraps pre-packed products in paper, cardboard, or film. Fully automatically and with a large format range.

Banderole machine for pre-packed products

Particular benefits:

Large format range available
Multipacks can be produced
Improved appearance at the point of sale
High speeds of up to 300 products a minute
Have any questions about our solutions?
Find out local representative
Your central contact
Loesch Verpackungstechnik
GmbH + Co. KG
Mr. Thomas Czioska
Director Sales and Marketing
Tel.: +49 9545 449-0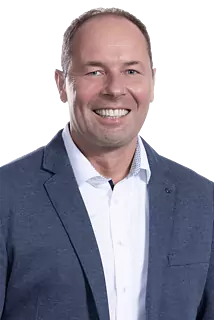 Even more packaging solutions
Which chewing gum and confectionery are our packaging systems also suitable for?
just as for
Packaging lines as desired
End-to end solutions
Efficient performance, innovative system solutions, and gentle product handling are our top priorities. That's why we tailor our packaging lines to your needs. For the perfect interplay of all machines – and the best results. And to ensure that this remains the case, we are continuously evolving. Find out more about what we can do together – in the practical examples of our packaging systems.