Ludwig Weinrich packaging line example
Perfectly packaged chocolate indulgence
Premium products, high-quality organic chocolate, fair trade certification, and niche products such as vegan chocolate – this is chocolate manufacturer Ludwig Weinrich in Herford. And around the world. The company's high quality standards go well beyond the ingredients it uses. Manufacturing processes and product packaging must also meet exacting standards. And that's why the East Westphalian company relies on our innovative packaging solutions.
Short and sweet
18 months from investment decision to completed installation
180 to 200 bars per minute – for all packaging films
Highest standards of service
Focus on sustainable quality in both companies
Success with our packaging lines
"It is my personal belief that the LTM-DUO twin-station fold wrapping machines for chocolate bars from LoeschPack have no serious competition in the world market. I keep close track of all developments and always check out the innovations when I visit trade fairs."

Hans-Joachim Kamphowe

Plant Manager at Weinrich
"Equipping the machine with packaging material, troubleshooting, cleaning, and maintenance can all be carried out conveniently."

Hans-Joachim Kamphowe

Plant Manager at Weinrich
Have any questions about our solutions?
Find out local representative
Your central contact
Loesch Verpackungstechnik
GmbH + Co. KG
Mr. Thomas Czioska
Director Sales and Marketing
Tel.: +49 9545 449-0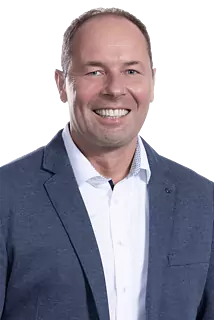 Only the best for you
Perfect service – at all times
Efficient performance, innovative system solutions, and gentle product handling are our top priorities. That's why we tailor our packaging lines to your needs. For the perfect interplay of all machines – and the best results. And to ensure that this remains the case, we are continuously evolving. Find out more about what we can do together – in the practical examples of our packaging systems.