Innovative packaging for pralines and Napolitains
Small but mighty
With coffee or as a gift – Napolitains and pralines are exquisite treats for special moments. And our packaging machines and systems ensure that your product cuts a fine figure. We have specially designed solutions for small chocolate products – from the processing to the display carton. Always a good match. Always gentle on your product. So your miniatures make a big impact.
Don't yet have the optimum chocolate packaging for your pralines and Napolitains? Our machines can help. Easily, and with innovation. Get in touch now.

Straight to the right solution for your product
Our systems for the packaging process of your pralines and Napolitains
Small and delicate – and to keep it that way, particularly gentle product handling is required. From the feeder to the final packaging. It's good to know that our machines and systems are designed to meet the special requirements of pralines and Napolitains throughout the packaging process. For a perfect wrap and maximum pleasure.
Solutions for feeding, buffering, and distributing
Our feeding and buffering systems ensure that pralines arrive at their packaging in an orderly fashion. Because they continuously feed your products to the downstream packaging machines. For smooth operations.
LOMATIC

As a flexible feeding and distribution system, the fully automatic LOMATIC feeds downstream packaging machines highly efficiently.

Feed and distribution system

Particular benefits:

Machine solution designed to meet specific customer requirements
Stations discharge in both directions
Minimized row and block offset
System can be scaled up as required at a later date – thanks to modular design
Open design for ideal accessibility
Direct integration of belt buffers possible
LOOP-GB

The LOOP-GB buffer system buffers a wide variety of products and discharges them in a regulated manner. Packaged or unpackaged.

Gondola storage system with buffer and product flow control

Particular benefits:

Toolless gondola and belt changes– large, variable format range
Vibration-reducing machine and software design – ideal system component for boosting line OEE
Intelligent high-performance feeding combined with gentle product handling
Systems for packaging your Napolitains and pralines
To package your Napolitains and chocolates optimally, our fold wrapping and horizontal flow wrap machines wrap them particularly gently. In one or two packaging materials – from cardboard to cellophane, anything's possible.
LRM-DUO

Fully automatically, the LRM-DUO fold wrapping machine processes primary packaged and pre-grouped chocolate and chewing gum products in cardboard and cellophane. Thanks to its compact design, it's also highly efficient.

Twin-station packaging machine for chocolate and chewing gum

Particular benefits:

Packs both chocolate products and chewing gum
Performs cartoning and cellophane wrapping on a compact platform
Very flexible for different pack formations thanks to simple format changeover
Enables innovative multipacks
LRM-S

The LRM-S fold wrapping machine packs chocolate, cookies, wafers, and similar products in one or two packaging materials in a particularly gentle way.

Automatic fold wrapping machine for chocolate

Particular benefits:

Processes different wrapping materials
Offers maximum format and pack style flexibility
Packs products in one or two packaging materials, also glued or sealed
Also available in a twin-lane version with up to 1,150 products per minute
RCB

The RCB horizontal fold wrapping machine packs small chocolate products hermetically and at high speeds.

Fold wrapping machine with wrapping head for Napolitains, bars, and small tablets

Particular benefits:

Seals packs completely without hot-setting glue
No product contact thanks to sealing – seals only film against film
Active cooling in the sealing element zone to protect product from radiant heat – optional
Maximum availability thanks to minimized start-up times, short setup times and format changeovers, and quick and easy cleaning
Cartoning systems for your pralines and Napolitains
Our cartoning machines pack pre-packed, grouped pralines an Napolitains into open sales cartons precisely and reliably – in single or multiple layers and rows. This creates innovative multipacks for small products.
Banderole and overwrapping machines
Our modular banderole and overwrapping machines pack your pralines and Napolitains extremely efficiently. In paper or cellophane – and extremely gently thanks to sophisticated sensor technology.
LCM

The LCM cellophane wrapping machine wraps cookies, wafers, chocolates, and other food and non-food items. In full wrap and with a tear thread.

Cellophane wrapping machine for single and multipacks.

Particular benefits:

Second wrapping material possible for band
Tight, hermetically sealed packs
Multipacks can be produced
Easy to open the packs thanks to tear thread with pull tab
LCM-B

The LCM-B banderole machine reliably wraps pre-packed products in paper, cardboard, or film. Fully automatically and with a large format range.

Banderole machine for pre-packed products

Particular benefits:

Large format range available
Multipacks can be produced
Improved appearance at the point of sale
High speeds of up to 300 products a minute
Have any questions about our solutions?
Find out local representative
Your central contact
Loesch Verpackungstechnik
GmbH + Co. KG
Mr. Thomas Czioska
Director Sales and Marketing
Tel.: +49 9545 449-0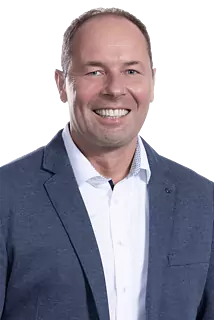 Even more packaging solutions
Our packaging machines can do more than pralines and Napolitains. Find out more about our solutions for
Want to pack other products? How about our packaging systems for
Packaging lines as desired
End-to end solutions
Efficient performance, innovative system solutions, and gentle product handling are our top priorities. That's why we tailor our packaging lines to your needs. For the perfect interplay of all machines – and the best results. And to ensure that this remains the case, we are continuously evolving. Find out more about what we can do together – in the practical examples of our packaging systems.