Fold wrapping machine with wrapping head
Packaging Napolitains, bars, and small tablets
As a high-performance fold wrapper, the RCB combines all the advantages of the traditional fold wrap with those of a hermetically sealed flow pack. In the high-performance range, it packs up to 600 small chocolate products per minute – and even up to 800 with open folding. It makes no difference whether the product is a regular bar, a small bar, a tablet, or a Napolitain. The result is always convincing with a premium look – and always with great tightness. This is ensured by the foil-against-foil sealed fold wrap. For perfect product protection – from environmental influences, for example. And for an improved taste and texture. Thanks to its compact design, the RCB also requires very little space at the installation site. Small things can be this good.
Particular benefits:
Seals packs completely without hot-setting glue
No product contact thanks to sealing – seals only film against film
Active cooling in the sealing element zone to protect product from radiant heat – optional
Maximum availability thanks to minimized start-up times, short setup times and format changeovers, and quick and easy cleaning
"Rethinking the fold wrap – the RCB combines the advantages of a fold wrapping machine with those of a flow wrapping machine in the HS version: hermetically sealed packages with maximum performance are the result. With open fold wrap, it actually achieves speeds of up to 800 products per minute in the S version."

Christoph Bächmann

Project Manager at LoeschPack
Solution for your products
Performance and efficiency
Boost your success with the RCB:
short format changeover times of approximately one hour, depending on the format change – without any tools at all
long service and cleaning intervals
highest ergonomic and hygienic standards thanks to excellent maintenance and cleaning accessibility
efficient, high-performance starwheel feeding combined with gentle product handling
sealing involving only film against film and no product contact
use of only one packaging material
space-saving, compact design
perfectly coordinated packaging systems from a single source – from feeding to secondary packaging to end-of-line packaging
One for every packaging need
To ensure that your chocolate products are ideally and suitably packaged, we have tailored our RCB to individual requirements. With the RCB-H, RCB-S, and RCB-HS versions, the fold wrapping machine for small chocolate products meets all primary packaging needs: With a large format and tightly sealed, our RCB-H packs 450 products per minute. With small formats and open folding, the RCB-S manages 800 products per minute. The RCB-HS packs up to 600 items per minute – in a small format and tightly sealed.
Have any questions about our solutions?
Find out local representative
Your central contact
Loesch Verpackungstechnik
GmbH + Co. KG
Mr. Thomas Czioska
Director Sales and Marketing
Tel.: +49 9545 449-0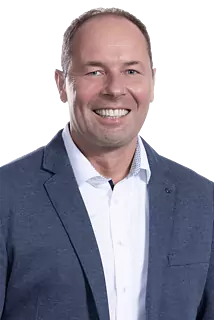 Only the best for you
Perfect service – at all times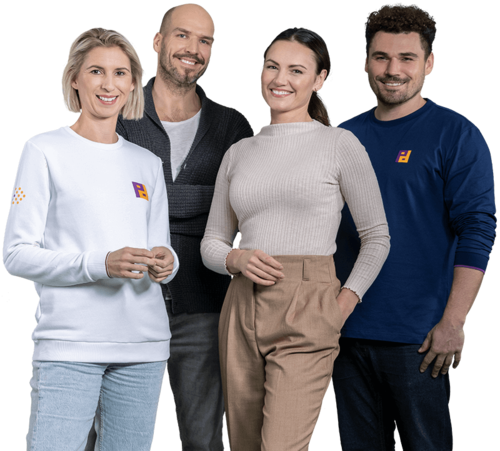 Worldwide. Around the clock. On duty for you – our service team. After all, we want you to be satisfied. And able to package your products even more successfully. That's why we won't just offer any old support – but the very best. Guaranteed.
Find out more about our customer care.

Packaging lines as desired
End-to end solutions
Efficient performance, innovative system solutions, and gentle product handling are our top priorities. That's why we tailor our packaging lines to your needs. For the perfect interplay of all machines – and the best results. And to ensure that this remains the case, we are continuously evolving. Find out more about what we can do together – in the practical examples of our packaging systems.
In addition to the RCB, we offer further fold wrapping machines, such as
Other machine types are
Haven't found what you're looking for?
Straight to the right solution for your product