Lake Champlain Chocolates packaging line example
The crème de la crème of chocolate bars, perfectly packaged
Preparing chocolate specialties of exquisite quality is Lake Champlain Chocolates' passion. For nearly 40 years, this family enterprise based in North America has been making its products by relying on regional ingredients and a winning combination of creativity, craftsmanship, and efficiency. When it comes to chocolate bar packaging, the premium chocolate manufacturer puts its trust in the system solutions of Loesch Verpackungstechnik (LoeschPack) in Altendorf.
Short and sweet
Twin-station fold wrapping machine
LOMATIC with integrated belt buffer for feeding and distribution
LTM-DUO for hermetically sealed packaging
200 chocolate bars packaged automatically per minute
Easy operation, low personnel requirements, little effort
Success with our packaging lines
"On the lookout for a supplier that could help us make the move from an open fold wrap to a sealed full wrap system, we learned that LoeschPack already had the right solution for making our idea a reality. The US market for chocolate bars, which had traditionally sold its products in the horizontal orientation, had changed over time. More and more retailers were now placing the chocolate bars into the box vertically. That meant less protection for our products, which were wrapped with foil at the ends. We took a look at a comparable LoeschPack machine available on the market and were thrilled."

Eric Lampman

President at Lake Champlain
"With the new pouring line and packaging system, we were able to triple our original throughput while also increasing the quality of our packaging. As an improvement over the old machine, for the past four years the new system solution has been making it possible for us to hermetically seal our chocolate bars on both ends, lengthening the product shelf life."

John Weishaar

Manufacturing Manager at Lake Champlain
Have any questions about our solutions?
Find out local representative
Your central contact
Loesch Verpackungstechnik
GmbH + Co. KG
Mr. Thomas Czioska
Director Sales and Marketing
Tel.: +49 9545 449-0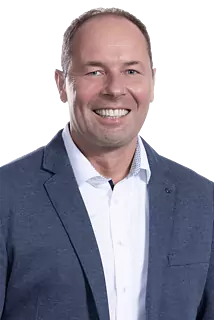 Only the best for you
Perfect service – at all times
Efficient performance, innovative system solutions, and gentle product handling are our top priorities. That's why we tailor our packaging lines to your needs. For the perfect interplay of all machines – and the best results. And to ensure that this remains the case, we are continuously evolving. Find out more about what we can do together – in the practical examples of our packaging systems.